Sep 21, 2013
This Coming 24th September 2013...
The Summer Shopping Mall..
is proud to present you...
THE SUMMER SHOW!!!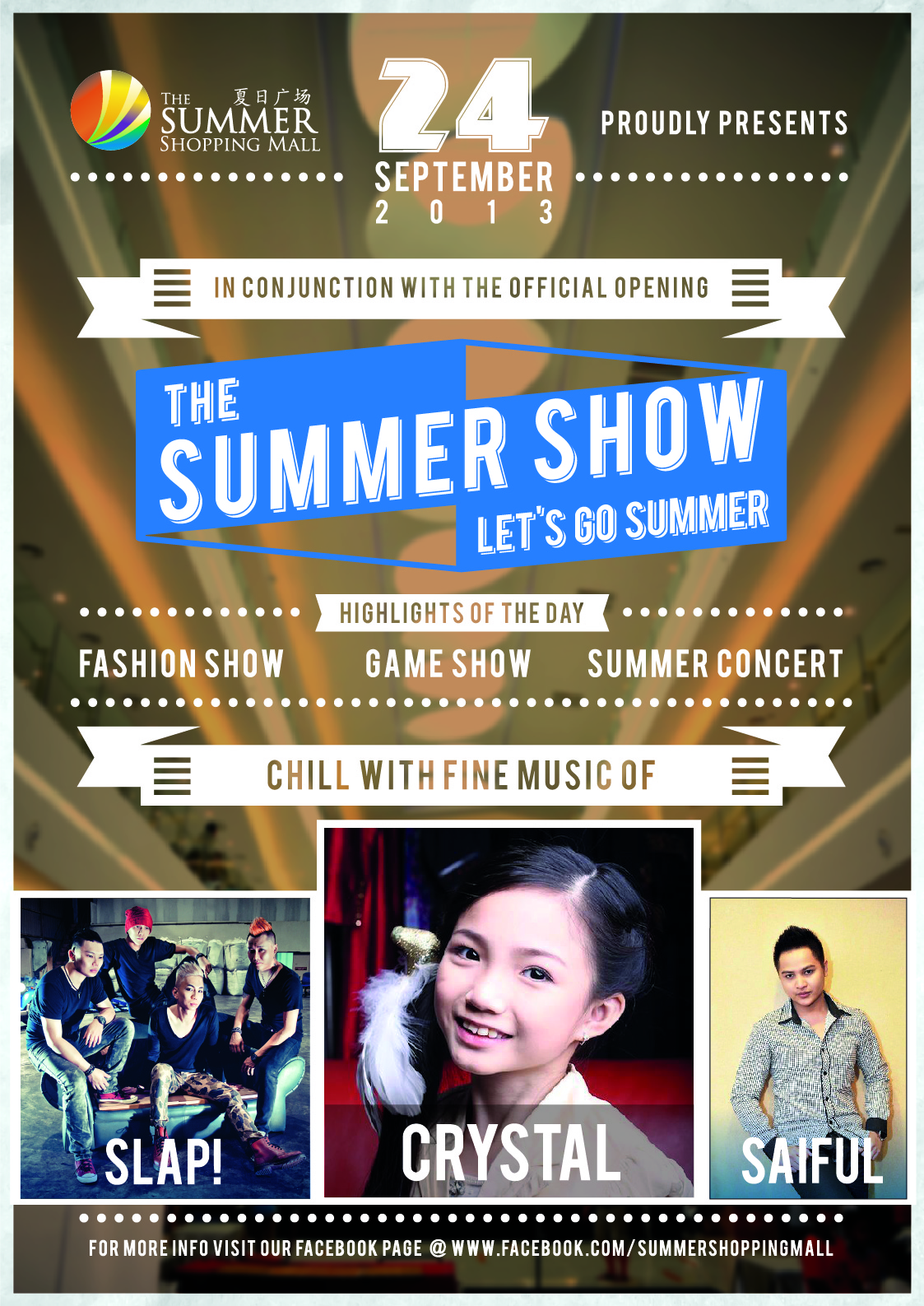 In conjunction with the Official Opening of The Summer Shopping Mall, The Summer Show will highlight a Fashion Show, Games, and a concert
Featuring Sarawak's own artists; Slap! Saiful, and the brightest your talent today, shining as bright as her namesake...CRYSTAL LEE!!!
Don't Miss Out on the Summerific Fun!!!
SEE YOU THERE!!!