Feb 28, 2014
Greetings Everyone,
Lee Fah Mee is organizing a Children's Colouring Contest which will be held at Zone A, Concourse Area of The Summer Shopping Mall.
It is a one day event directed at primary school children to participate. Contest details are as follows:
Date : 8th March 2014
11:00am - Registration
1:00pm - Event briefing
1:15pm - Event Starts
2:45pm - Contest Ends
3:30pm - Prize Giving Ceremony

*Contestants are given 90 minutes to complete their colouring*

Good luck & have fun!!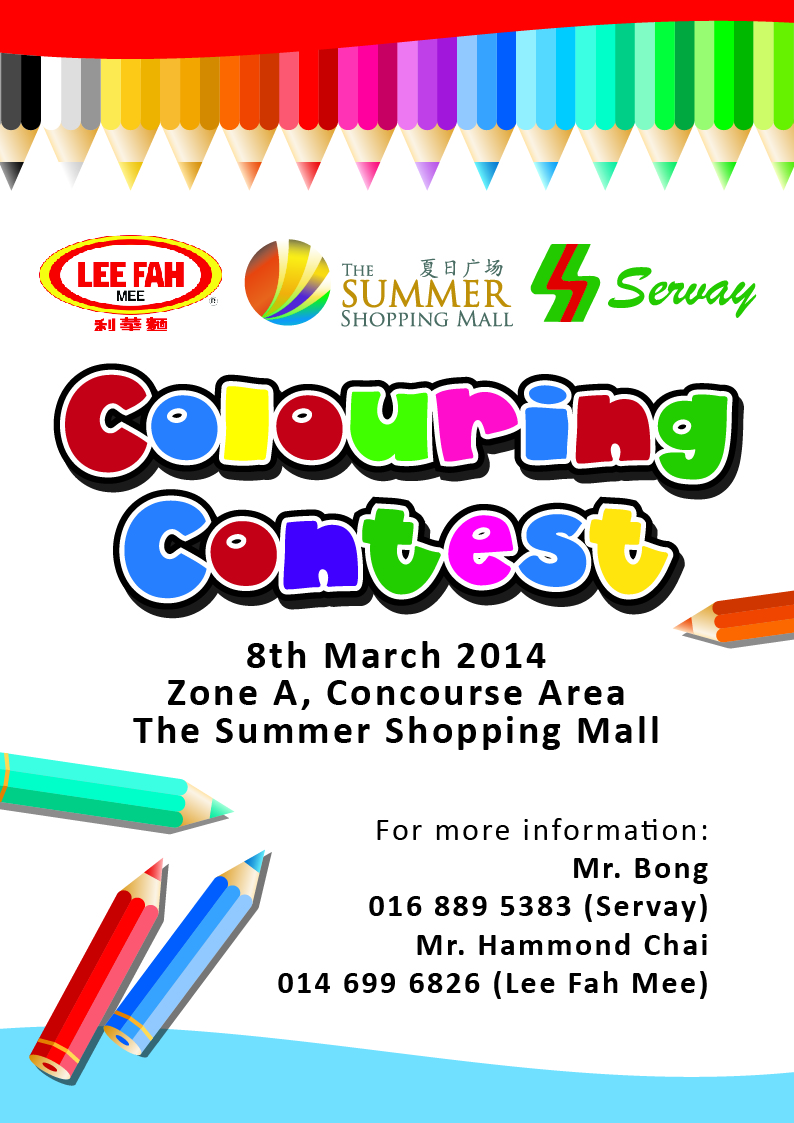 (click image for a larger view)